Welcome from Life Brokerage Financial Group – Retail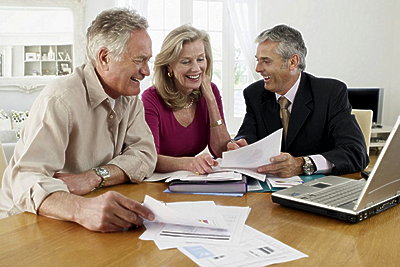 About Us and What's In It For You
Providing Real Value

We Help Take Your Practice To Another Level

Leverage Our LPL Relationship

Answering Phones And Emails Promptly
Who – Registered Representatives/Financial Advisors (RR/FA's) and Insurance Professionals (IP's) are our clients and have been for nearly 20 years. Our focus is with RR/FA's and IP's who are trying to provide their clients with the right solutions for their problems.
Where – The distribution at Life Brokerage Financial Group (LBFG) is located in all 50 of the United States. Additionally, LBFG has five marketing offices located in Seattle, Minneapolis, New Orleans, Ft. Lauderdale and Clearwater, FL.
What – For nearly 20 years LBFG has spent it's time and energy in providing a business platform that compliments the business practice of the RR/FA and IP. RR/FA/IP's are busy in their practices and sometimes can not keep up with new industry concepts and tools available to them. LBFG's emphasis is to make sure that our RR/FA/IP's are changing with the ever-changing financial services industry.
When – Always! LBFG will continually update its platform to make sure we are providing the latest and best tools, services, and relationships available.
Why – It's what LBFG does. Our whole core is to provide our clients (RR/FA/IP's) with the best possible platform and atmosphere we can to make them successful. The more successful our clients are the more successful we are.
How – Our staff continually works with our relationships on both sides of the equation. Whether it's our distribution or our vendors we are in constant contact them. We will only develop relationships with vendors who will deliver value to the overall value proposition. We try to create an atmosphere of sharing ideas from the distribution with the distribution

In Summary
Life Brokerage Financial Group (LBFG) is a nationally focused Clearwater, FL based company that was formed in 2000 to support both the Investment/Financial Professional and the Insurance Professional. With nearly 20 support and service staff fully dedicated to creating the best possible atmosphere and platform for our client (RR/FA/IP), LBFG has grown into one of the premier Branch/IMO organizations available today.
The Life Brokerage Financial Group Value Proposition
In our clients (RR/FA/IP's) practices, it's hard enough to keep up with client and practice needs let alone push your practice to effectively offer client services and effectively market while creating additional value. How do you keep up with the ever-changing industry and stay on top of it? The answer, affiliate with Life Brokerage Financial Group. We've spent our nearly 20 years at developing our platform for you to use to execute your model.