Disability Insurance (DI)
LBFG Preliminary Application
Life Insurance Needs Analysis
Quotes | Insurance Policies
One of the first things each client is going to want to know and have is a quote for their life insurance policy, or the requirements for their financial services.
As an independent agent or representative for Life Brokerage Financial Group, you will have access to some knowledgeable underwriters and analysts in the business to draft quotes for you. And if you are capable of writing your own quotes, you can ask the advice of those who have years more of experience in doing so, to help you create the comprehensive proposal.
Finally, we will help you negotiate with the insurance providers themselves to ensure that we can get the most suitable policy for any of your clients.
Where many other insurance and financial service providers stumble, is that they do not have the ability to provide the same extent of possibilities that we can for our independent insurance agents.
Long Term Care Insurance Solutions
Life Brokerage Financial Group, a leading distributor of long term care insurance, has the expertise and resources to help you find the right coverage for you clients. We make the sale of long term care insurance easier and less time consuming.
We provide access to the top tier LTCi carriers and offer you expert guidance from start to finish. We can assist you with comparisons of cost, benefits as well as case design. Does your client have health concerns?  With a convenient and confidential one page form we can pre-qualify the client's health using our direct access to each company's underwriters.
We'll help you get the most comprehensive coverage with the most discounts at the best price for your clients.
Need a quote? There is an interactive online "Quote Request" on the website. Do you want to see a one page comparison of what the other carriers would charge the client for similar coverage? Need an explanation about policy provisions, tax-deductions, business group coverage or Partnership Provisions? Just call, email or fax your questions or request.
From traditional long term care policies to asset-based linked benefit life with long term care provisions we can assist you in providing your clients with the most comprehensive coverage available.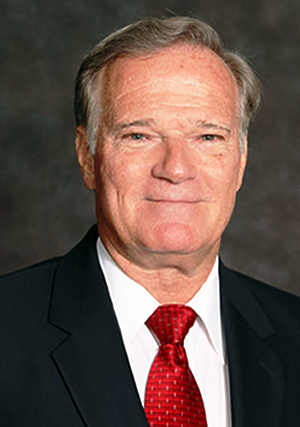 John Mitchell
LTC, CLTC Sales
Brokerage Director
Life Brokerage Financial Group
Phone: 866-811-5234
Fax: 954-491-0524
jmitchell@lbfg.net
Traditional LTCi Carriers
– Genworth Financial
– John Hancock
– MedAmerica – Cash in Advance LTCi
– One America
– State Life
– Transamerica Life
– Mutual of Omaha
Asset Based Linked-Benefit Care Solution Carriers:
– Lincoln Financial – MoneyGuard, Life/LTC
– Genworth – Total Living Coverage
– State Life – Annuity Care, Annuity/LTC
– State Life – Asset Care, Life/LTC
LTCi Forms
Disability Insurance (DI)
Principal Life Insurance Company is our carrier of choice when it comes to individual disability insurance (IDI).
Principal Life is dedicated to helping you from start to finish with your IDI sales.
Principal Life is easy to do business with and offers a complete portfolio of IDI products, including disability income, overhead expense and disability buy-out insurance.
They have a TeleApp process that is easy to use, and a compensation package that includes competitive first year commissions and strong renewals. Plus their experienced team will assist you with pre-sale and post-sale support . You'll also get case design support through your Disability Income Regional Vice President/Disability Sales Manager, and from our Brokerage Directors at LBFG if you need.
Start a case: complete the Proposed Info Form from the Forms & Docs page.
Print and fax your completed forms to: (866) 590 3161