For Contracting Paperwork Contact Heather Direct
Submitting Contracting & New Business
We are pleased that you have chosen to submit your contracting and new business applications through Life Brokerage Financial Group, Inc. The instructions listed below are provided to make the process of contracting and appointment a smooth experience. Once your appointment is approved by the carrier and you are assigned a carrier agent code, please include this code on all applications to ensure timely underwriting and commission processing.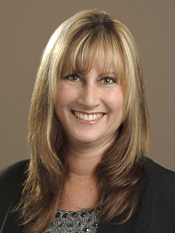 Heather Dubay
Licensing & Contracting
Phone: 727-216-2013 ext. 430
Fax: 727-369-8728
Email: hdubay@lbfg.net
To Avoid Delays in Processing
Please include the items listed below with your carrier contracting forms:
A copy of your current producer license for the state that you wish to be appointed.
A copy of a voided check for direct deposit.
Proof of AML Completion – Proof of AML training is required at the time of contracting if requested within the carrier contracting forms. This can be completed through LIMRA at https://aml.limra.com/LimraLogin.aspx
Proof of E & O Coverage – Most carriers require proof of Errors & Omissions coverage for a minimum of $1,000,000 if requested with the carrier contracting forms. Please attach a current declaration page naming the producer or agency being contracted.
Long Term Care Appointments have additional requirements:
*Agents are required to be Health licensed to sell this product.
*Partnership LTC CE course completion certificate – Course requirements for initial 8hr and 4hr renewal training can be completed through clearcert.com or webce.com
Product Specific Courses:
Many carriers require agents to complete product specific courses before taking an application in addition to the state required continuing education. These course requirements change periodically so it's important to check with the carrier to see if any additional courses will be needed.
If you have any questions or need assistance with your appointment, please contact Heather | 727-216-2013 ext. 430 |  hdubay@lbfg.net