Find Out What You Are Worth
Investment and Financial Professionals – Do You Understand:

– If Your Practice Is Yours?
– The Benefits Of Being Independent?
– How To Maximize The Value Of Your Practice?
– The Benefits Of A Fully Loaded Broker Dealer Platform?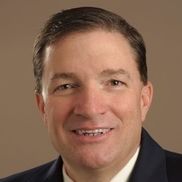 Hi, I'm Gary Richardson and if you'd like to discuss some of the questions listed above please give me a call at (727) 216-2010 or fill out the information needed.

Insurance and Annuity Professionals – Do You Understand:
– The Ability To Offer Truly Independent Solutions?
– Your Ability To Get Paid What You're Worth?
– The Relationship At A Full-Service General Agency, Or What It Should Be?
Get Your Questions Answered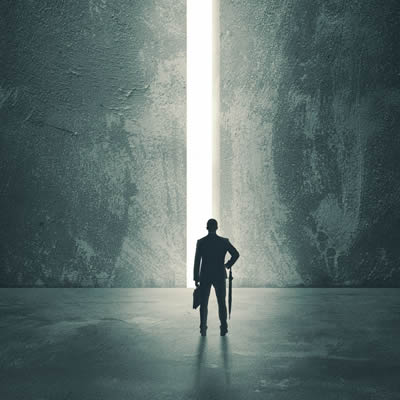 About Us and What's In It For You
John Lennon of the Beatles wrote the song "Imagine" nearly 50 year ago to challenge the listener to do some creative thinking. I would ask you to imagine a relationship with Life Brokerage Financial Group, to challenge you about where your business practice could be in the future.
We Have Walked In Your Shoes

Founded By Advisor's For Advisor's

Professional LPL Affiliates

Support and Develop Two Different Core Distributions
Could you imagine being affiliated with Life Brokerage Financial Group, "A Great Business Partner" that "answers the bell". One that does the heavy lifting for you and propels your practice forward towards your short and long term goals. A partner who has the experience to meet with you on a regular basis to discuss your business model and help you execute your changes, if needed. A partner who has their finger on the pulse of the ever-changing financial services industry and brings those changing ideas to its distribution. Imagine you spending your time with your clients, doing the things that really matter for them, and having Life Brokerage Financial Group in the back ground executing the support and service aspects of your practice. Imagine you having a practice designed to create maximum value for you and having an exit strategy on the back-end. Imagine having support from some of the best industry platforms that our vendor partners provide to us. Imagine having very talented and qualified people helping you with your cases.
Imagine no more, because you don't have too. Life Brokerage Financial Group is here to help you.
For additional information please contact us at (800) 965-5234
Get Your Questions Answered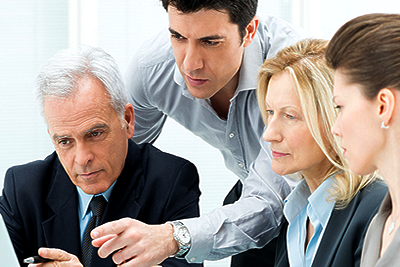 Who – Registered Representatives/Financial Advisors (RR/FA's) and Insurance Professionals (IP's) are our clients and have been for nearly 20 years. Our focus is with RR/FA's and IP's who are trying to provide their clients with the right solutions for their problems.
Where – The distribution at Life Brokerage Financial Group (LBFG) is located in all 50 of the United States. Additionally, LBFG has five marketing offices located in Seattle, Minneapolis, New Orleans, Ft. Lauderdale and Clearwater, FL.
What – For nearly 20 years LBFG has spent it's time and energy in providing a business platform that compliments the business practice of the RR/FA and IP. RR/FA/IP's are busy in their practices and sometimes can not keep up with new industry concepts and tools available to them. LBFG's emphasis is to make sure that our RR/FA/IP's are changing with the ever-changing financial services industry.
When – Always! LBFG will continually update its platform to make sure we are providing the latest and best tools, services, and relationships available.
Why – It's what LBFG does. Our whole core is to provide our clients (RR/FA/IP's) with the best possible platform and atmosphere we can to make them successful. The more successful our clients are the more successful we are.
How – Our staff continually works with our relationships on both sides of the equation. Whether it's our distribution or our vendors we are in constant contact them. We will only develop relationships with vendors who will deliver value to the overall value proposition. We try to create an atmosphere of sharing ideas from the distribution with the distribution
In Summary
Life Brokerage Financial Group (LBFG) is a nationally focused Clearwater, FL based company that was formed in 2000 to support both the Investment/Financial Professional and the Insurance Professional. With nearly 20 support and service staff fully dedicated to creating the best possible atmosphere and platform for our client (RR/FA/IP), LBFG has grown into one of the premier Branch/IMO organizations available today.
The Life Brokerage Financial Group Value Proposition
In our clients (RR/FA/IP's) practices, it's hard enough to keep up with client and practice needs let alone push your practice to effectively offer client services and effectively market while creating additional value. How do you keep up with the ever-changing industry and stay on top of it? The answer, affiliate with Life Brokerage Financial Group. We've spent our nearly 20 years at developing our platform for you to use to execute your model.
Get Your Questions Answered